THE MILWAUKEE BALLET PRESENTS: PUSH. W/ THE VITROLUM REPUBLIC
01/03/20 02:59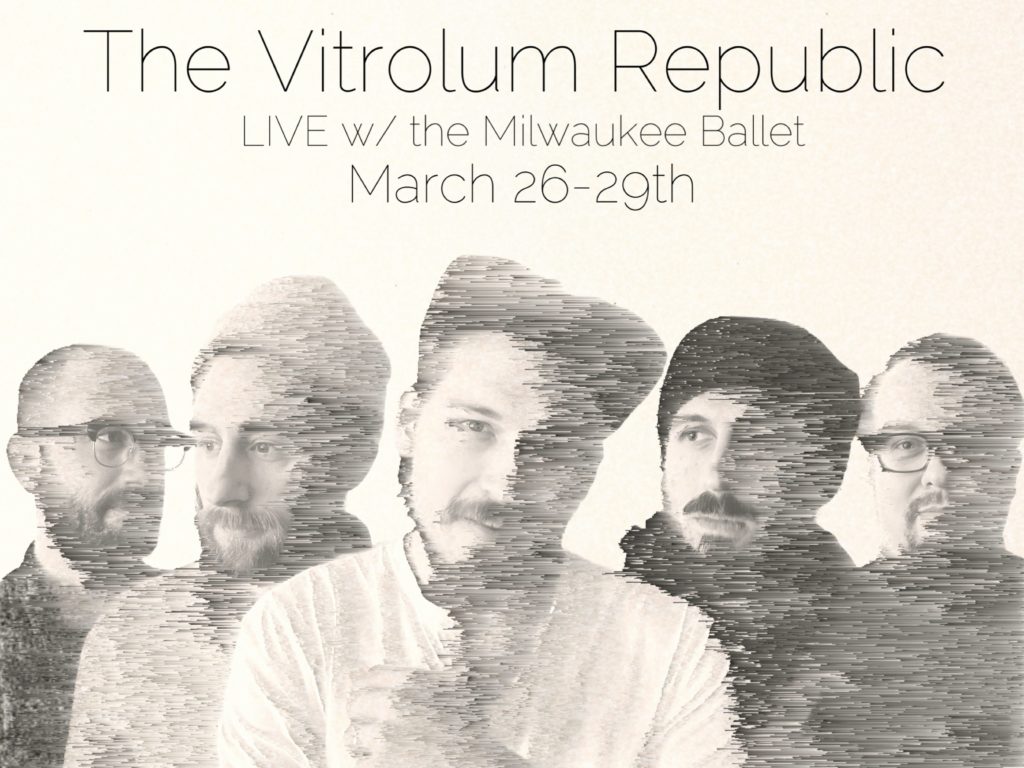 The Vitrolum Republic is back with the Milwaukee Ballet, debuting new music and performing live with new choreography by Darrell Grand Moultrie.
The Ballet writes, "We continue our legacy of pushing the boundaries of dance by inventive choreographers in this aptly named contemporary series. Versatile choreographer Darrell Grand Moultrie returns with a new work set to the Americana sounds of local band The Vitrolum Republic. This triple bill also features a world premiere from Genesis 2019 winner Aleix Mañé and Extremely Close by internationally celebrated choreographer Alejandro Cerrudo."
We are excited to be partnering again with the Milwaukee Ballet, where dance offers a new and exciting artistic element to our aesthetic. With the success of our partnership two years ago, returning to perform live offers new opportunities and we are thrilled to be working with Darrell Grand Moultrie to create a new experience for everyone.
The show runs from March 26-29th and is at Uihlein Hall.
Tickets are available here
.