YOUR NEW PASSPORT TO THE VITROLUM REPUBLIC!
17/07/13 09:01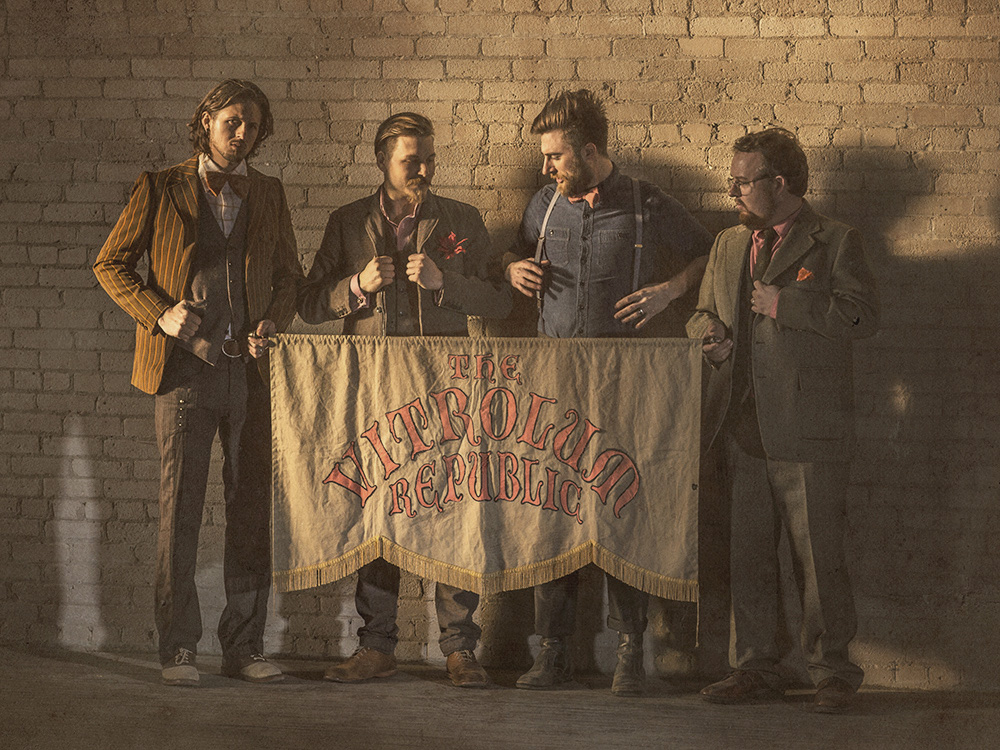 Greetings, visitors to The Vitrolum Republic. We are pleased to unveil our updated website containing new ways to get our content out to you. Take a moment to browse around our site; a lot of the same sections are there now, but our new site allows us to get updates out to you quickly. We have a much better tour calendar that allows you to subscribe to our performance dates, and a mailing list that allows you to subscribe to site updates.
In addition to the redesign, we also have some new content! First off is a music video for a new song called Leonard and Leroy. This video was shot within the historic Pritzlaff building in Milwaukee. We also took the time to organize a photo shoot in that setting, playing off of Milwaukee's industrial past and cream city brick aesthetic.
The video and photo shoot were both done by Lucian McAfee Photography. Collaborating with Lucian and fellow photographer Josiah Werning was an incredible experience. They brought an artistic vision to the shoot that not only complimented our music, but also showcased the beauty of the Pritzlaff building and her history. It was a dynamic setting that helped set the mood for the pieces and was captured beautifully in the accompanying video.
There is a lot more to come for the band and this site. We have more audio and visual goodies in the pipeline leading up to the release of a new album that we're currently working on. It'll all be worth the wait!